If you are interested in reading any of the resources mentioned in this article, click the links in the notes at the bottom of the page. I appreciate your support!
Francis Schaeffer was an apologist who blazed the trail for many modern apologists. While apologists of his time were mostly academics in their ministerial approach, Schaeffer took not only a theoretical approach but also a populist approach. The goal of Schaeffer's' apologetic method was evangelism. As Follis states: "Schaeffer had a love for people that underpinned and inspired his apologetics. He had a concern for the person and a real burden for those separated from the saving love of Jesus Christ."[1] It was this passion for the individual that drove Schaeffer to explore the modern culture and develop an apologetic vocabulary that maintained intellectual rigor, while at the same time caring genuinely for the individual in dialogue. It is what inspired me to adjust my own apologetic style. In Schaeffer's words: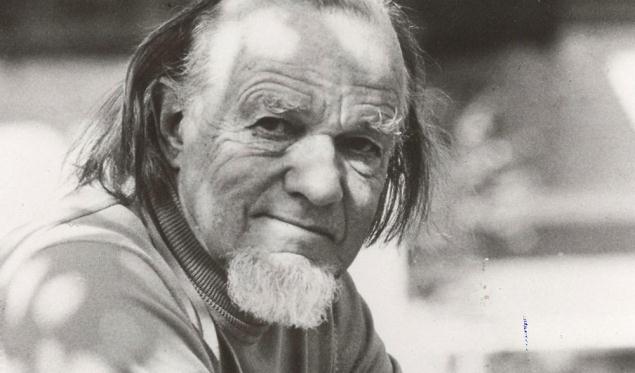 "The reason we do it is that the person before us is an image-bearer of God, and he is an individual who is unique in the world. This kind of communication is not cheap. To understand and speak to sincere but utterly confused twentieth-century people is costly. It is tiring; it will open you to temptations and pressures. Genuine love, in the last analysis, means a willingness to be entirely exposed to the person to whom we are talking."[2]
Ravi Zacharias has said on countless occasions: "Behind every question is a questioner."[3] Zacharias credits this to how Jesus interacted with individuals, and there is little doubt that Schaeffer picked that up as well. This essay will focus on three aspects of Schaeffer's methodology – presuppositions, despair, and love. All three themes come through in Schaeffer's trilogy of The God Who Is There, Escape from Reason, and He Is There and He Is Not Silent.
When evaluating Schaeffer's approach to apologetics, it becomes apparent that presuppositions play a big part in his methodology. Trained in the Reformed Presupposition methodology, Schaeffer eschewed traditional presuppositions that there is a God and the Bible is true, much to the chagrin of traditionalist Reformed presuppositionalists like Cornelius Van Til.[4] According to Schaeffer, "There is no use talking today until the presuppositions are taken into account, and especially the crucial presuppositions concerning the nature of truth and the method of attaining truth."[5] When I am engaging skeptics and nonblievers, I must start the discussion with the nonbeliever's presuppositions, not with my presuppositions.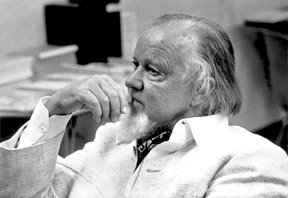 For example, in a critique of atheist Anthony Flew's view of morality, Schaeffer points out that Flew's presuppositions lead him to the fantastic conclusion that there is no payment for moral decisions.[6] It allowed Schaeffer to then specifically address Flew's questionable conclusions. The apologist must start with the nonbeliever's presuppositions so that there can be a dialogue on the nature and existence of truth. Once these presuppositions are exposed, then the discussion can move forward to explore the ramifications of the presuppositions. If the nonbeliever is an adherent to the wisdom of modern humanity, then their presuppositions will ultimately lead to despair.
Taken first from Kierkegaard, the thinking of modern humanity sinks below what Schaeffer called "the line of despair."[7] This line separates faith and rationality and the descent into despair affects not only philosophy and theology, but also art, media, and music.[8] According to Shaeffer, despair is defined as:
(T)he abandonment of the hope of a unified answer for knowledge and life. Modern man continues to hang on to his rationalism and his autonomous revolt even though to do so he has had to abandon any rational hope of a unified answer. Previously, educated men would not give up rationality and the hope of the unified field of knowledge. Modern man has given up his hope of unity and lives in despair—the despair of no longer thinking that what has always been the aspiration of men is at all possible.[9]
Often the nonbeliever does not even know that they are living a worldview that leads to hopelessness and meaninglessness – despair. As a Christian dialoging wit them, I must keep this fact in the forefront of my mind. By dialoguing with the nonbeliever, the Christian can expose this despair. While "modern nihilism is the simplest form of despair," despair had multiple levels of decent.[10] The modern world view, with its dependency on rationality and logic, is divorced from any kind of metaphysical truth. However, exposing this despair is just a part of the apologetic approach. If I leave the nonbeliever with nothing but despair, then message is without hope and purposeless. Once despair is identified love enters the discussion.
Love is central to remediating the problem of despair. However, it is not the love of a thing or of behavior that can solve despair; it is the love that God bestows on His human creation as being made in His image.[11] It is at this point that the I can bring in my presuppositions.[12] Humanity, made in God's image, has invaluable worth. Because of that, love is the primary value. I need to meet the unbeliever with "love and compassion: "Thus, we meet the person where he or she is."[13]
In conclusion, reading through Schaeffer's trilogy has had a profound influence on my view of culture, music, philosophy, and art. However, mostly what I have taken from Shaeffer's work is the sense that people are valued and loved by God. Therefore, I am obliged, in my faith, to love others as well, no matter where they are in their life or belief. Schaeffer's life gave us the example of loving caring hospitality towards who are genuinely seeking answers. The current culture's challenges center more on apathy than antagonism. However, this antagonism allows Shaeffer's apologetic more room to breathe. The apologetic addresses the presuppositions of the culture that exposes despair, which can then deliver a message of love.
---
[1] Bryan A. Follis, Truth With Love: The Apologetics of Francis Schaeffer (Wheaton, IL: Crossway Books, 2006), Kindle Edition location 2294.
[2] Francis A. Schaffer, The God Who Is There (Wheaton, IL: InterVarsity Press 1982, Original Publication 1968), Kindle Edition, 147.
[3] 100 Huntley Street, "The Underlying Questions Behind Faith Based Questions / Ravi Zacharias". YouTube Video, 03:48. Posted January 4, 2016. Accessed May 1, 2020. https://www.youtube.com/watch?v=cGtaTDBznUo.
[4] Follis, Location 2025.
[5] TGWiT, 154.
[6] Francis A. Schaeffer, Escape from Reason (Downers Grove, IL: InterVarsity Press, 2006, Original publication 1968), Kindle Edition, 125.
[7] EfR, 56.
[8] Ibid.
[9] Ibid, 57.
[10] TGWIT, 72.
[11] Francis A. Schaeffer, He Is There and He Is Not Silent (Wheaton, IL: Tyndale, 2001, Original Publication 1972), Kindle edition location 1469.
[12] Ibid, Location 1221.
[13] THGWIT, 196.